I was recently commissioned by Dublin City Council to paint a series of Traffic Light Boxes as part of the 'One City One Book' initiative, James Plunkett's 'Strumpet City' is this year's celebrated book and also coincides with the centenary of the 'Dublin Lockout'.
Gearing up to be one of the coldest March's since records began certainly made for an interesting few days painting around Dublin City Centre.
Dealing with the elements and trying to keep the stencils intact for the next box, dodging cars and buses, explaining to the Gardai that the painting wan't 'vandalism' but commissioned by DCC, and chatting to the characters you meet while painting on the streets of Dublin City Centre…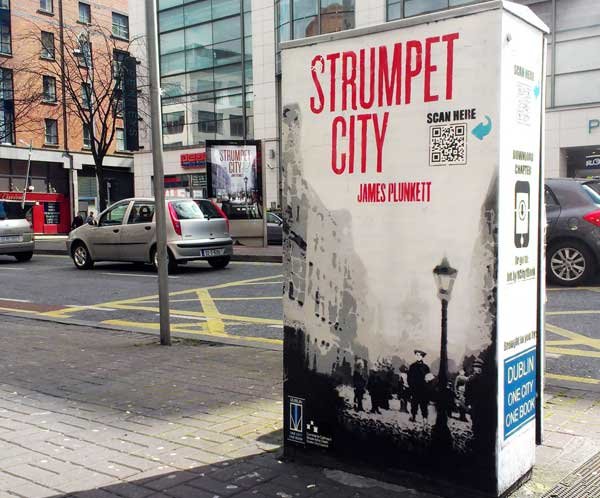 …all made for a massive fun-filled, learning experience to say the least!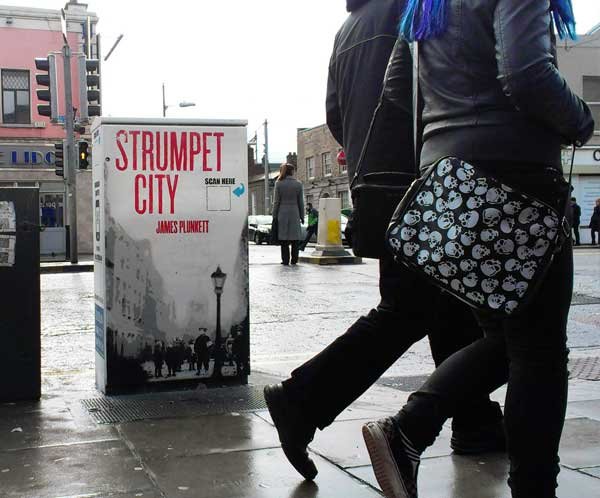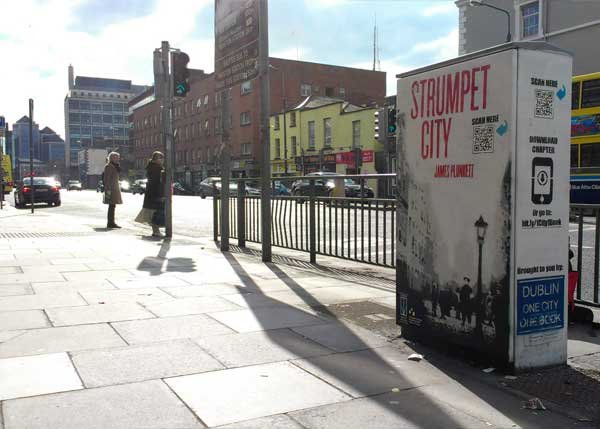 One City, One Book:
http://dublinonecityonebook.ie/node/250
Further reading on the lock-outs:
http://en.wikipedia.org/wiki/Dublin_Lock-out